W A V E R L E Y & T H Y M E
🍂 OCTOBER DROP PREVIEW🍂
**VIEW ON DESKTOP FOR BEST EXPERIENCE.**
Clothing listings will appear as follows
DESCRIPTOR | BRAND (IF APPLICABLE) | SIZE
Homewares and Kitchen listings will appear as follows
DESCRIPTOR | BRAND (IF APPLICABLE) | DROP DATE
All items still in stock by the next drop will be 25% off. Any remaining items will be donated by the following drop. example: Remaining October drop items will be ion sale for the November drop, and donated by the December drop.
ALL SALES ARE FINAL
Shipping price is added to every item at checkout based on the item's weight. Local Pickup is available for those in the Birmingham area, but must be selected at checkout.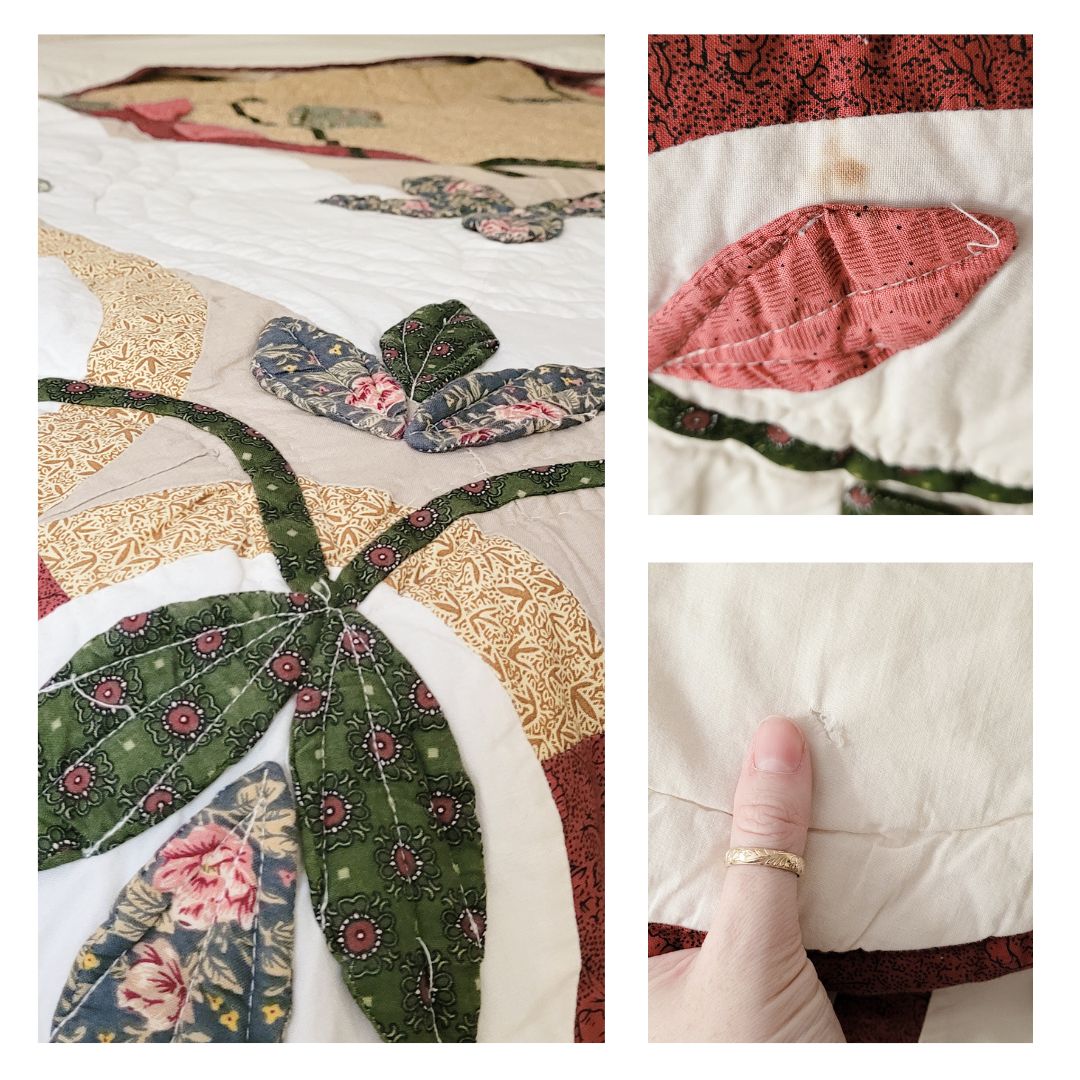 Appliqué quilt with yellow, green and yellow-gold accents.
Perfect for a guest room or for a cozy couch
Some small stains and one thin rip, easily removable and mendable, i just didn't have the time ;)
ALL SALES FINAL
$48 + Shipping (Local Pickup available)